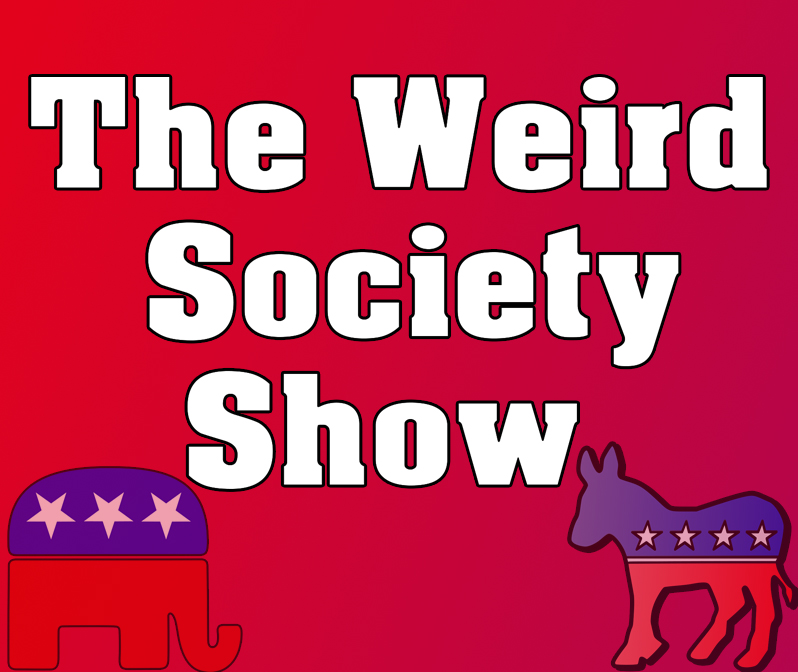 The Weird Society Show
72 Pages full color PDF
The Weird Society Show (TWSS) is a satirical comic about politics and reality TV.
TWSS is about 18 contestants who want to win the grand prize of $50.000!
In order to do so, they will face challenges like debating (spooky!) and other silly things! In this issue, the 18 contestants have to show the audience who they are, and what they can do by debating the other contestants (without fact-checkers!)
Who is the last (wo)man standing to win the $50.000? Who knows!
But one thing is for sure, these are some crazy people!

Disclaimer:
The Weird Society Show is a satirical comic that doesn't take itself seriously.
If you are easily angered or triggered by anything remotely political, this might not be for you.
JjustGames does not stand behind any of the opinions of the contestants, and remains strictly neutral.

To check out Shizan Community #1 > https://jjustgames.itch.io/shizan-community-1
JjustGames aims to have all of their games and comics free, and relies solely on donations and funding, so if you enjoy our work, please consider leaving a donation.
Credits: Gregory (JjustGreg): Storywriting.

Lesli Ykenhout: Storywriting.

MagicL: QA.
Download
Click download now to get access to the following files: